November 14, 2017
Our Favorite Holiday Shopping Spots
Posted by: Victoria Tourville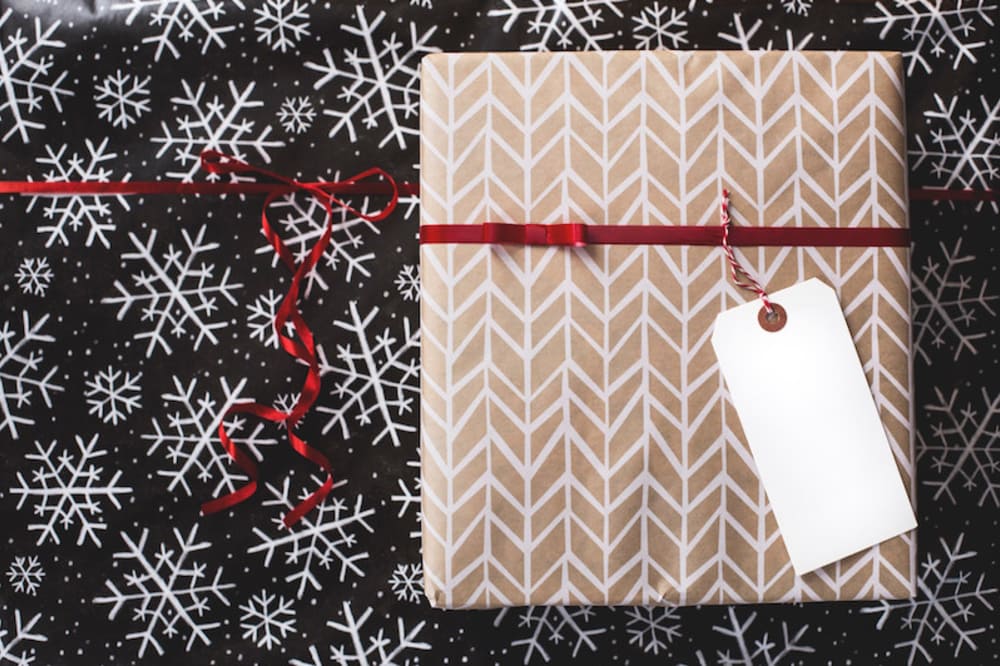 You've heard of Black Friday, but do you know about Small Business Saturday? On Saturday November 25th, local shops and small businesses will open their doors and offer a variety of specials and deals to help you kick the season off right. Get away from the Best Buys, Macy's, and other generic big box stores and find unique items made by local artisans and purveyors. In and around Orange, Virginia, you'll find galleries, antique stores, and markets all offering fun one-of-a-kind items that will make your gift the best under the tree. Here are our favorite places to hit if you want to get the best haul this holiday. You won't only find perfect gifts. You'll see local sights and have a memorable time while doing it!

Barboursville
The Barboursville Ruins are one of the post popular historical sites in Virginia. The village is also home to amazing art galleries, such as the Barboursville Fine Arts Gallery. We also like The Nichols Gallery, where you'll find beautiful photo landscape paintings by local artist Fred Nichols, and the Sun Traces Gallery, which specializes in hand-made ceramic bowls, vases, statues, and more, many with equine themes.

Gordonsville
Gordonsville is a mecca for antique lovers and vintage aficionados. Just walk down Main Street and you will find many great shops just waiting for you to explore. We like Posh, where you'll find fashionable, vintage-inspired clothing with a playful, modern twist. Relics to Rhinestones is another one-of-a-kind boutique that sells vintage antiques, jewellery, and clothing. We could spend hours in there digging through their merchandise for that perfect gift you won't find anywhere else.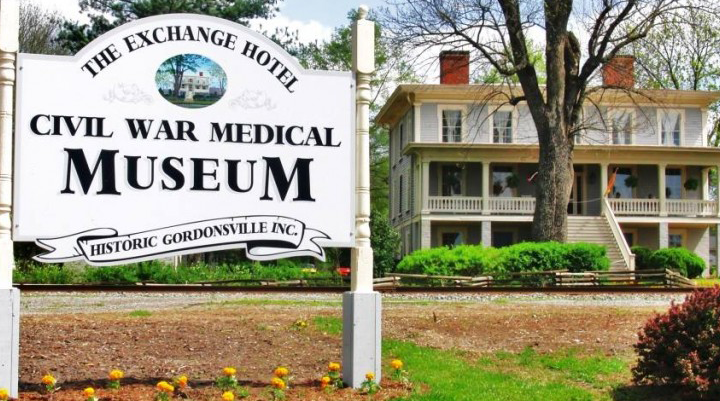 While you're in Gordonsville, visit the Exchange Hotel gift shop for fun souvenir items. As Virginia's only standing civil war receiving hospital, you'll also get to experience a little bit of history while doing your shopping. The hospital is rumored to haunted. Many believe that the spirits of past patients linger on the grounds and one of their favorite spots just happens to be the gift shop! If that doesn't freak you out too much, we highly recommend you make a stop here when visiting Gordonsville.
Food & Drinks
Do you have a gourmand in your family? Check out some of Virginia's many farmers markets, bakeries, and artisanal goods stores to find something unique and delicious for your favorite foodie. Head to Culpeper and check out the Culpeper Cheese Company, where you'll find gourmet cheese, wines, and beer, along with some fun kitchenware. While you are there, visit the Beer Hound Brewery to try local brews and maybe take some home. Pro Re Nata Farm Brewery is a great place to drink a beer, enjoy the views of the Blue Ridge Mountains, and pick up a bottle of hand-picked, home grown beer along the way. Castle Hill Cider in Keswick offers the tastiest cider you will find in Virginia and Krecek Kakes Bakery in Gordonsville serves up some of the best baked goods around. You can order mouth watering cookies, cakes, breads, pastries, and our personal favorite, their very own Angel Cakes, bite-sized confections described as a mix between candy and a brownie.

The Liberty Mills Market is our favorite place to load up on quirky local food items like farm grown popcorn, pumpkin pasta, ghost pepper cheese, Shenandoah spices, jams, salsas, and more. We like to pick and choose items from the Liberty Mills Market for our holiday baskets. They are also a great stop to find the perfect Christmas wreath. We also love the Market at Grelen, in Somerset. At their garden shop, you'll find unique gardening tools and boots, luxury handmade soaps, perfumes, and spa products, candles, mugs stationary, artisanal food products, and so much more. They also sell all sorts of items to make your own Fairy Garden; you can either make one yourself or give the crafty person in your life all the items they need to create one of their own. Shopping can make you hungry, so while you are there, grab a delicious and nutritious lunch in their cafe or pick your own fruits or vegetables in their gardens.

For the oenophiles in your life, head to Virginia's many boutique local wineries like Chateau MerrillAnne, Chestnut Oak Vineyard, Gray Ghost Vineyards, Honah Lee, Horton Vineyards, Prince Michel, Narmada Winery, Ducard Vineyards, Reynard Florence, and Early Mountain.

Downtown Orange Holiday Village
On December 2nd and 3rd, a new, one-of-a-kind event is happening in Downtown Orange. From 9:30 AM to 3:00 PM, downtown Orange will transform into an old-fashioned holiday village featuring everything from live music to local craft vendors. Local church bazaars will sell a variety of holiday items and many downtown merchants will feature open houses. There will also be food, drinks, and a variety of children's activities. Why not spend all weekend exploring downtown Orange, supporting local businesses, and getting in the true holiday spirit? We'll see you there!

If you are in Virginia for the holidays, make the most of your stay: explore the region while finding one-of-a-kind Christmas gifts along the way. Visit these markets, shops, breweries, and wineries any time before Christmas and we promise you will find unique gift items for everyone in your life. You might even pick up something for yourself along the way.

Coming to Orange County, Virginia this holiday season? Book a stay at one of the Inns at Montpelier member properties and shop 'til you drop.