August 15, 2017
Member Spotlight: Inn at Willow Grove
Posted by: Victoria Tourville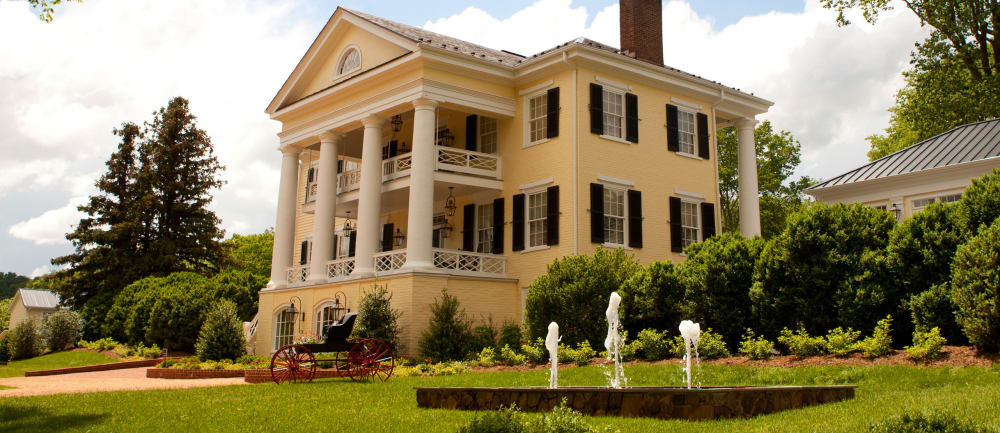 The Inn at Willow Grove is set in a beautiful and historic 18th century plantation house nestled in the foothills of the Blue Ridge Mountains. This striking piece of history is now a four-star boutique hotel and gourmet restaurant that offers fourteen luxury rooms, charming suites & cottages, and an on-site spa. It is also a popular wedding and event venue. The property has won many prestigious awards and received top praise from prominent magazines like Forbes and Travel and Leisure. It all started, however, with a trip to the grocery store.
In 2008, owners David and Charlene Scibal were driving home from the grocery store when they saw a "For Sale" sign in front of the Willow Grove plantation property. Within 24 hours, they had signed the paperwork and the property was theirs. David and Charlene were inspired to share the stunning piece of history with others, so they spent several years renovating the property and eventually opened it up to guests. Now, travelers from all over the world flock to the Inn at Willow Grove for its trademark Southern hospitality and charm. A stay at the Inn at Willow Grove will get you some of the finest luxury guest experiences in the country, from a first-rate spa and butler service to unique touches like house made sweet tea and beignets.
The 40-acre property features lush, delightful gardens set against the backdrop of the stunning Blue Ridge Mountains. When you aren't touring the historical sites, wineries, and outdoor offerings of the region, spend a day exploring the Inn itself. It is easy to get lost among its meandering pathways, lily ponds, and historic trees dating all the way back to the Civil War.
The Inn at Willow Grove hasn't just perfected the art of hospitality. They also offer some of the best fine-dining experiences in the region. The Vintage Restaurant is a Forbes four-starred restaurant that features regional American cuisine with a special twist. Their rotating menu uses local, seasonal ingredients from Virginian farms to deliver meals that are fresh, inventive, and delicious.
Despite all the praise the Inn at Willow Grove has received since opening, it still strives to improve amenities and guest experiences. The Inn at Willow Grove has recently expanded their spa offerings to include the brand new Mill House Spa. This new spa will feature 4 treatment rooms, a fitness center, and a heated swimming pool. Along with the spa, Willow Grove has also added two new guest houses, each with 5 luxury rooms and suites. These rooms will open in September and bring the total guest room count up to twenty-five. To celebrate this expansion, the Inn at Willow Grove will be throwing a special summer concert with musician Marc Broussard on August 19th. Click here to buy tickets and learn more about the event. These are just two of the ways the Inn at Willow Grove is continuing to offer the best amenities and highest quality service to their guests.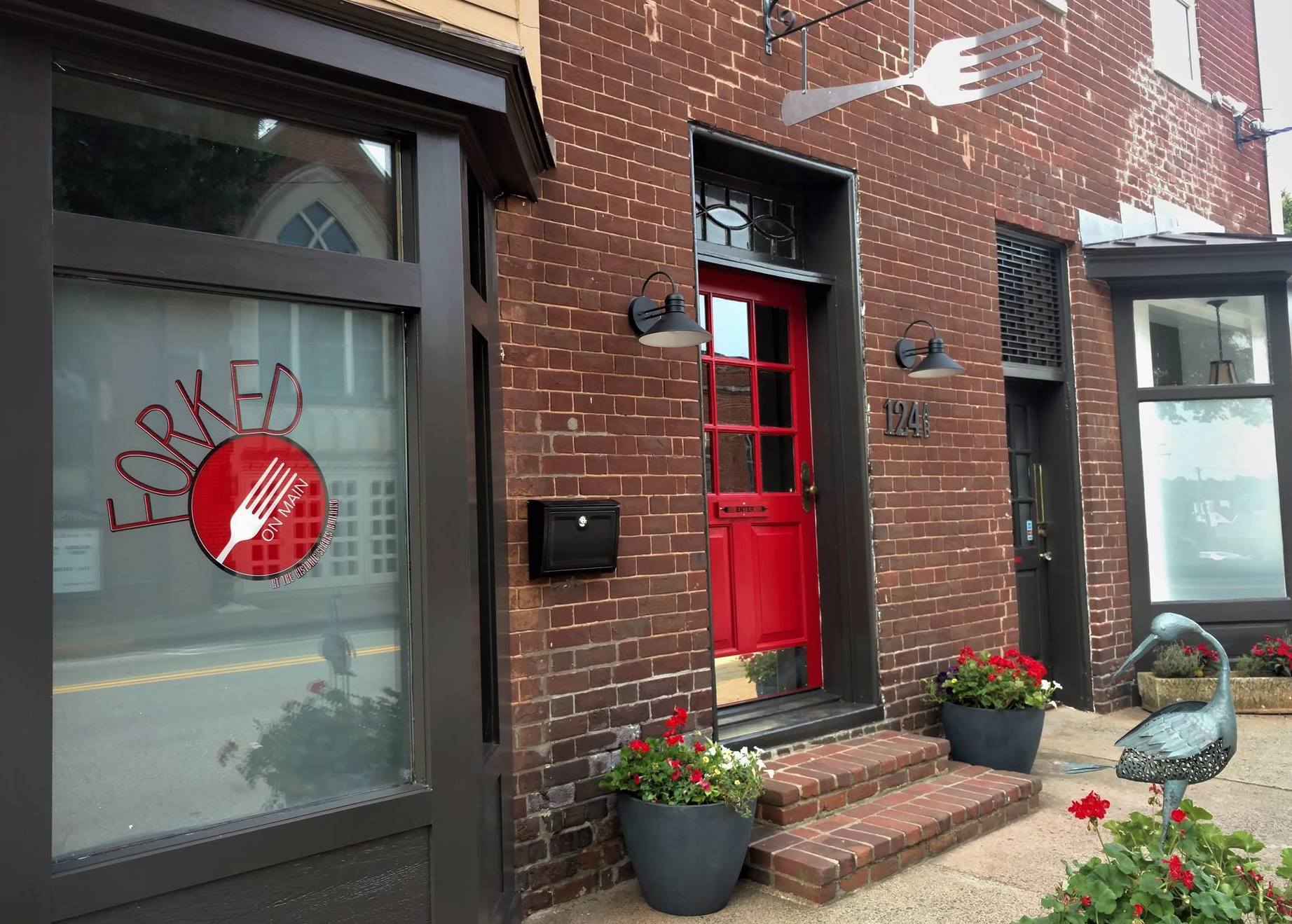 But the
Inn at Willow Grove hasn't stopped there. In late June, they opened a brand new restaurant in historic downtown Orange called Forked on Main. This new endeavor allowed them to expand their culinary pursuits beyond the Inn and share it with Orange County locals and tourists alike. Forked is set in yet another historic building, the Spark's building. The owners have refurbished and modernized the building, turning it into a casual bistro with a twist. Upon entering, you get to choose between two dining options. You can either turn right and enter the lovely, light-filled dining room or turn left and enter the lounge for mid-day coffee, after work happy hour, or late-night drinks with friends. Whatever path you choose, Forked On Main serves up mouth watering fare, fine wines, and delicious cocktails in an inviting, well-designed setting.
And while you are downtown, why not swing by the Inn at Willow Grove's sister shop, Objects on Main? Objects on Main sells a variety of quirky, carefully-curated kitchen and home decor. In the market for a pig shaped paper towel holder? An antique wooden bowling set? How about a cast iron turtle key box? You'll find these and other unique and eclectic items at Objects on Main, the perfect stop for souvenirs or new additions to your home.
Since David and Charlene bought the Willow Grove plantation in 2008, they have improved and modernized the historic property and expanded their pursuits to other parts of Orange County. No matter the endeavor, they work hard to ensure that the experience is rewarding, memorable, and one-of-a-kind. Whether you choose to book a stay at their luxury hotel, make a reservation at their new restaurant, or purchase a fun trinket at their shop, it is worth adding one of the Willow Grove's creations to your Orange County itinerary.

Visiting Orange County, Virginia? Book a stay at the Willow Grove in for an award winning hospitality experience or dine at Forked on Main for a delicious meal in the heart of downtown Orange.