May 30, 2017
Member Spotlight: Chestnut Hill Bed & Breakfast
Posted by: Victoria Tourville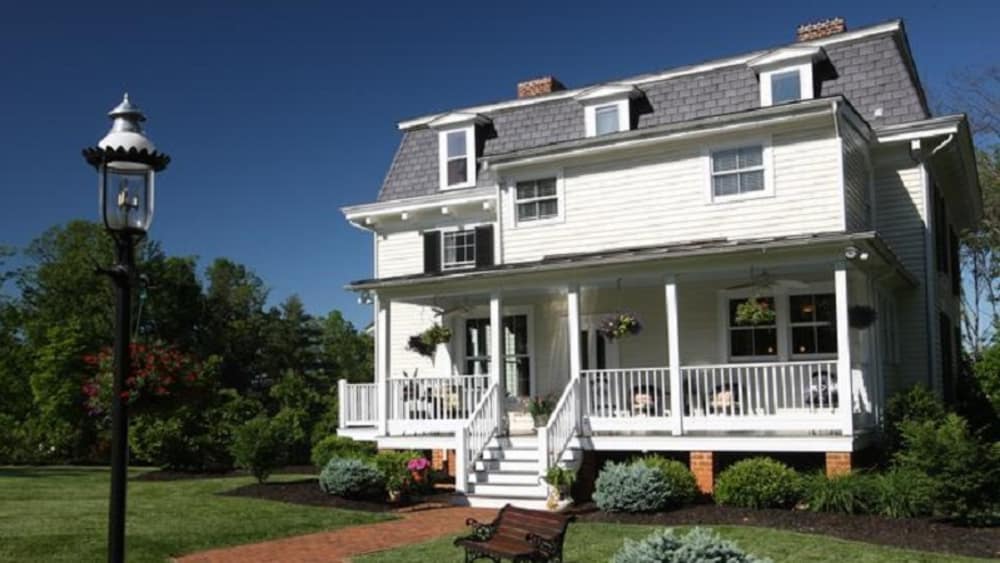 Orange County, Virginia is a history buff's paradise. While there are countless reasons to visit the Central Piedmont region, including its sprawling vineyards and beautiful views of the surrounding Blue Ridge Mountains, many people are drawn here to experience a part of American history firsthand. During your time in Orange County, you can explore the life-long home of President James Madison, tour a Civil War-era plantation, visit the cabin of emancipated slave George Gilmore, and step foot inside a century-old train depot. With so much rich history surrounding you at every step, you may want to pick lodgings that are equally historic. Chestnut Hill Bed & Breakfast, located in the heart of Orange County, offers its guest the unique opportunity to stay in a piece of American history without sacrificing modern luxuries.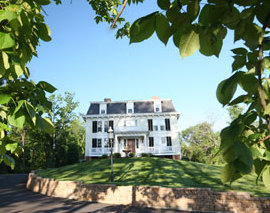 Chestnut Hill Bed & Breakfast is one of the few bed and breakfasts in the area to be placed on both Virginia Landmarks Register and the National Register of Historic Places. It was built in 1860 by Alexander Daley, one of the Orange County Town Council's founding members. Though the many chestnut trees that once lined the property died off during the blight of 1910, the home still retains much of its original charm. A six-year renovation updated and modernized the property, allowing its guests to enjoy amenities like flat screen televisions, WiFi Internet access, luxurious spa robes, and in some rooms, Jacuzzi tubs. With only two rooms per floor, guests can experience the privacy and relaxation of their own homes while also being treated to Southern hospitality at its finest. Owners Troy and Kathleen Ayers join their guests for on-site wine and cheese tastings and are always available for advice on what to do and see while in Orange County. And like any good bed & breakfast, they go out of their way to make sure you start your day off right. The complimentary Southern style breakfast varies from day to day, with main courses ranging from banana and macadamia nut pancakes to smoked salmon over a leek and egg scramble.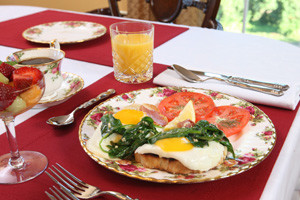 Check out the website to view a sample menu. After enjoying a hearty breakfast, you can spend your day visiting vineyards, touring historic sites, browsing the quaint antique shops and art galleries of downtown Orange, or simply enjoying a book from the property's well-stocked personal library.
Whether you come to Orange County to drink wine or get a taste of Civil War history, Chestnut Hill Bed & Breakfast will ensure that your stay is a relaxing, invigorating, and enriching experience. Both elegant and homey, historic and modern, Chestnut Hill Bed & Breakfast offers its guests the opportunity to stay in a place as rich in history as the area that surrounds it.
Book your stay at Chestnut Hill Bed & Breakfast today to experience the unbeatable history, hospitality, and luxury of Orange County, Virginia.