August 22, 2017
Fall Events at Liberty Mills
Posted by: Scott Darling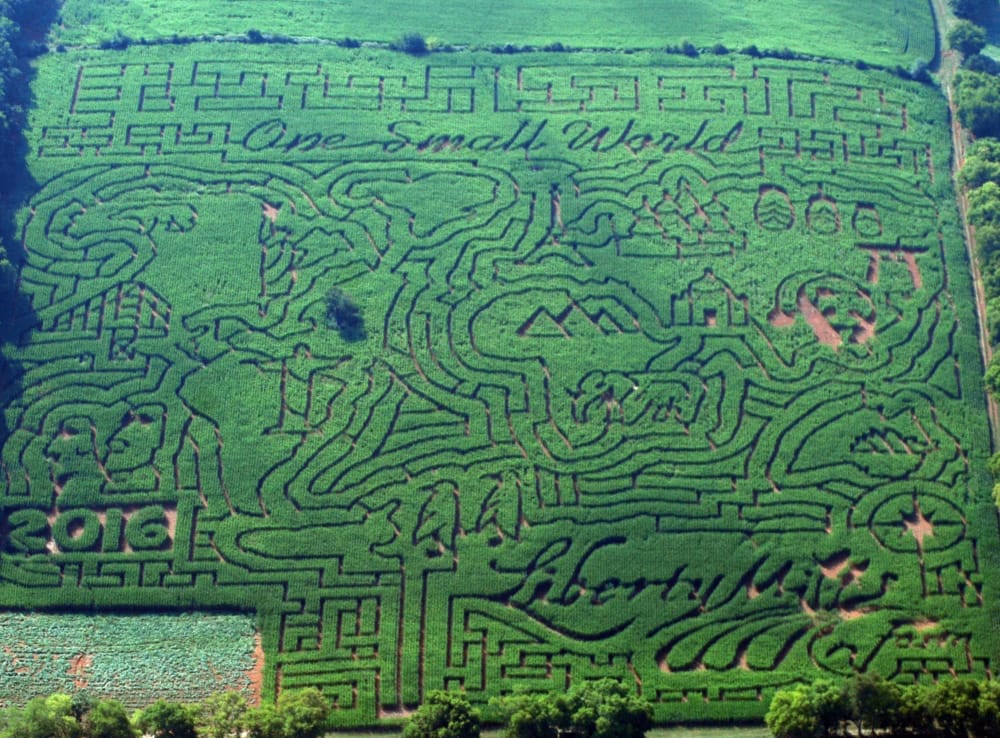 Fall is our favorite time of year to visit Liberty Mills Farm. Liberty Mills is a family owned and operated farm located on 110 acres of land in Somerset, Virginia. Surrounded by the beautiful Blue Ridge Mountains and rolling Virginian countryside, Liberty Mills Farm is the rural jewel of Orange County. They offer a variety of events and activities year-round, from strawberry festivals in the spring to flower picking in the summer, but we always make a special point of visiting Liberty Mills in the fall for unbeatable autumn events.

Liberty Mills Farm is home to the largest corn maze in the state of Virginia. This massive and intricately-designed maze stretches over 25 acres, but is actually split up into four different mazes of varying lengths and levels of difficulty. You can choose to solve one or all four of these notorious mazes. Your options are:
Classic Maze: A more traditional maze experience, this takes about 30 minutes to complete, with story stations along the way.
Trivia Maze: Bring along your brains for this tricky, hour-long maze adventure. While completing this maze, you will also be asked to answer themed trivia questions, making this route puzzling in more ways than one.
Hole Punch Maze: On this twisting, 2-3 hour long maze, you will have to find 21 hole punches at hidden checkpoints throughout.
The Labyrinth: This fourth and most difficult maze takes the longest to complete and must be done without the help of the farm's guides.
You can visit the mazes during the day or you can come back at night for the unique Flashlight Maze experience. Bring your own working flashlight to explore the maze at its spookiest. If you thought tackling these mazes was difficult during the day, try doing it after dark.
While you are at Liberty Mills, there are plenty of other fun, family-friendly fall activities to keep you occupied. Visit their 8-acre pumpkin patch to see their huge, prize-winning pumpkins and pick out the perfect pumpkin to carve. On weekends, hop on their hayride for a traditional trip around the farm in classic fall fashion. If you are a runner, consider participating in the October Annual A-Maize-ing 5k Corn Maze Race, where you actually have the chance to run through the corn maze. Last but not least, swing by their farmers market to pick up strawberry salsa, fresh popcorn, pumpkin flavored ice cream, and seasonal produce.
Like we said, we love visiting Liberty Mills Farm anytime of year, but there is nothing quite like the fall. Whether you come to get lost in one of the corn mazes, take a classic hayride, or explore the pumpkin patch, we strongly recommend planning a trip to Liberty Mills Farm this autumn.

Click here to learn more about the schedule and ticketing information for the Liberty Mills Farm Fall Events.

Coming to Orange County this fall? Book a stay at one of the Inns at Montpelier's properties to experience all the best that Virginia's Central Piedmont has to offer.